Through her riveting speeches, Sylvie Rokab has inspired audiences around the world by reframing the conversation on a number of topics such as:
Join the Nature-Inspired Revolution! • Your Brain on Nature
Filmmaking: 5 Top Tips • Unleash your Muse Within
Breaking the Inner Glass Ceiling • Live your Purpose!
For info about speaking, workshops, consulting, or film screening events, contact by email: info@lovethynature.com
Over 100 Speeches Worldwide
Hollywood Film Festival · National Park Service · Laemmle Theaters · Green Festivals · Cinema Paradiso · Carnegie Hall · 
Long Island University · BuddhaFest (For full list, see media kit below.)
At a time when our students often feel hopeless about their future and the planet they're inheriting, Sylvie's brilliant, well-researched, and passionate talks fill them with hope, possibility, and motivation. I could not recommend a speaker more highly. Sheila Laffey, Ph.D.
MULTI MEDIA REACH
My mission is to advance the nature-connecting movement, for two reasons. First, there is only one way society will make environmentalism its default mindset: when people have an intimate relationship with nature. We only protect what we love. Secondly, a relationship with nature makes us healthier, happier, more connected, and more alive human beings.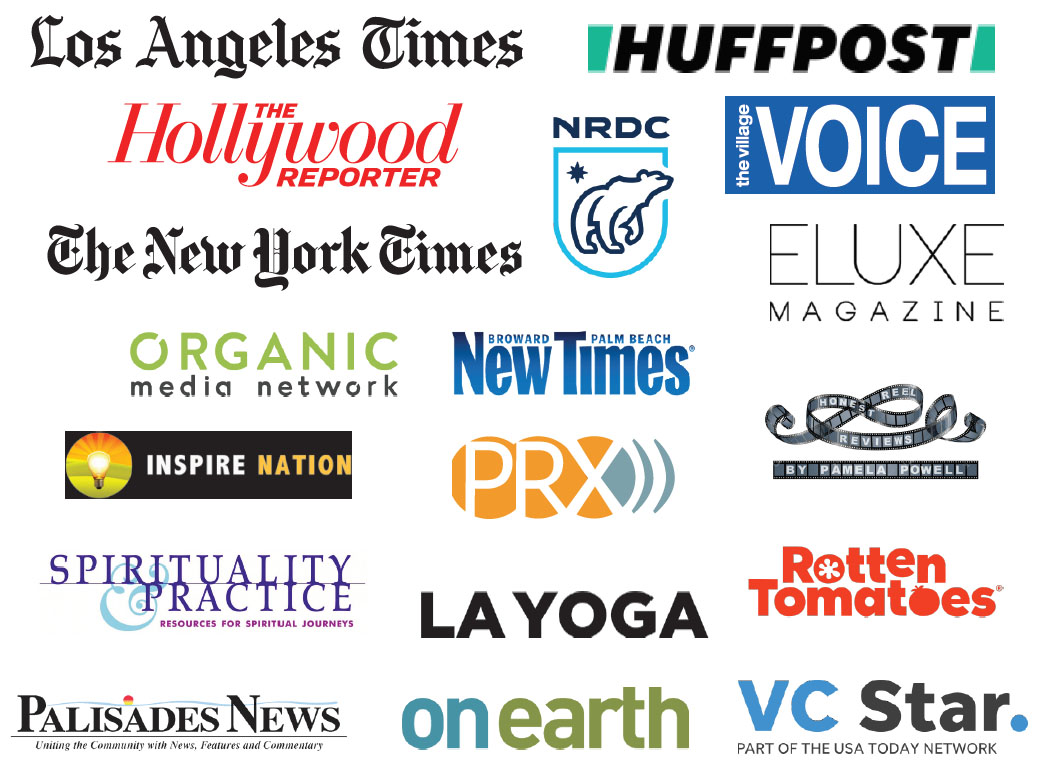 Please read the PDF guides below for information about booking a speaking engagement with Sylvie.